interview
What's In A Name?
A conversation about the Southern Poverty Law Center's decision to rename Teaching Tolerance, a flagship initiative, and what brands can learn from this process.
Janeen Williamson is a diversity, equity, and inclusion practitioner. She formerly led business partnerships at Long Dash and NPR.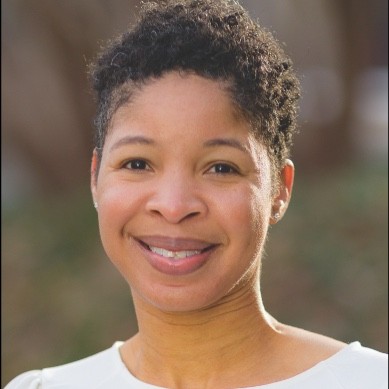 The Southern Poverty Law Center has been fighting to eradicate hate for over 30 years. As brands address structural and institutional racism, we can learn from organizations like SPLC, who have made it their mission to fight hate and injustice for decades. This February, SPLC announced that it was changing the name of one of its flagship educational programs from Teaching Tolerance to Learning for Justice in response to their audience's feedback. The program began in 1991 to provide free resources to educators to teach students from kindergarten through high school about racial justice.
We sat down with the new director of the program, Jalaya Liles Dunn, to understand how a veteran organization in the fight against injustice has evolved as it reflected on the events of the past year. Beyond the name change what does this mean for the mission and the work of the organization?
Many organizations have focused on sharpening their words—pondering if they should respond to current events on social media, add a DEI statement to their website, or update values with more inclusive language. For SPLC, selecting a new name started with a thoughtful process that involved listening to it's audiences' needs—both inside the organization and outside in the community. Their journey is one that other brands can learn from as they assess their own rebranding or organizational DEI needs.
Learn more about how Learning for Justice resources can help you. Watch SPLC's announcement video for the Learning for Justice name change.
This is an ongoing series focused on diversity, equity, and inclusion. For full transparency, Southern Poverty Law Center is a client of Long Dash.
This interview has been shortened and edited for clarity. The transcript is available below.
Congratulations on recently joining the Southern Poverty Law Center. I'd love to hear more about your background and what attracted you to this role.
My background in "Community Learning" began as a child. I even started a backyard school. It was our back porch school and students would come during the summer and learn on our back porch. I taught things they should learn while they're out of school. I realized in my college days that this type of learning wasn't always in traditional education. I went to Spelman College and got a degree in political science. From there, I interned with the Children's Defense Fund (CDF). My time at Spelman and CDF continued to shape my vocation. I learned you can teach what people needed to know for a better life. You can teach people to be powerful. You can teach people to use their resources and their own voice to really make a difference. 
It's from that work that I came to the Southern Poverty Law Center and Learning for Justice director position. I knew I had to be a part of that conversation. It put me closer to the needs of people. 
We're really interested in learning more about the change from "Teaching for Tolerance" to "Learning for Justice." Could you start with the background and origins of Teaching for Tolerance, which began 30 years ago? 
Over the years, I found that tolerance work wasn't sitting well with people. People didn't want to be tolerated. People were saying, "tolerance just didn't fit." They wanted to feel heard, not to feel like someone was tolerating their presence. In the last two years, we said that we have to make this shift. 
The work had already evolved. The work went from just content theory to more systems change and addressing injustice. We needed a name to reflect the work, as well as respond to what people felt when they read that name. Learning for Justice is the new name, and launched on February 4. It was received with so much approval, enthusiasm, and excitement from my community across the nation. People were saying, "Oh, my goodness, we've been wanting you to change this name for years. I feel so much better when I say this and talk about the work." 
Learning for Justice was the right name to match the work. And it matched the times and what we need for this era, and this time in history. Teaching Tolerance worked well 30 years ago, but now, in this next season, this next movement of work, we need something to really name the calls on where we're going forward with that work.
Can you tell us how people first engaged with the program 30 years ago when it started? What were the materials and what was it designed to do?
Absolutely. The Southern Poverty Law Center focuses on hate—they've been so instrumental in dismantling hate and white supremacy throughout the country. In the 90s, they were innovative enough to say, "Let's go into schools. Let's get proximate to children. Let's teach." If you can teach hate, let's teach them another way. Let's counter the teaching of hate. 
They use classroom teachers, and put in film kits and publications and materials through classrooms, and teachers adopt that model. We're not teaching students directly, we're teaching teachers how to teach students. That was the process: making sure classroom teachers received information how we teach [countering hate] and ensure this is a priority in classrooms. If we want to get to the root cause of hate, we need to start at one of the fundamental ways of getting to the youngest voices, to our young people. It was a brilliant and innovative model during those times.
Can you tell us how, through the course of your work, you have been able to utilize some of the resources from what was Teaching Tolerance then, and is now Learning for Justice?
When I started my formal career around social justice work, we would teach the civil rights movement. We would teach how movements start and what action looks like for young people. In my work with the Children's Defense Fund, one of the first film kits I received was from Teaching Tolerance. It was shared with educators, community leaders who were putting summer programs together for 50 to 100, sometimes 200, students in their local communities. We were outside of the Children's Defense Fund's former Alex Haley Farm. People were so moved. 
We were also teaching through chart paper and reading guides because not everyone could get a film kit. They had a curriculum and it was all free. The work was able to stand beyond me, and the work was good quality work. It was always relevant and available.
I recall the first time I got a chance to understand what Teaching Tolerance was. I have children, and their school was very interested in changing the pedagogy around how we talk to our children about race. What I found as a part of the Parent Teacher Association was that the materials helped us talk in the classroom with children at various ages. It being age appropriate was so important–I was blown away. 
We were serving K-12 students, but we also had a parent engagement component. We also were trying to educate the college students that were doing the work. We were also working with the community partners who were sponsoring the work. We were able to teach how to create this integrated learning model where K-12, parents, community all are in the same space, learning from the same material. It was across the country, in rural communities, urban communities, Western communities, Eastern communities—so many communities and such a diverse effect. The film spoke to people in so many ways. That's the key: to expand across grade bands, but also across target groups.
How is Learning for Justice different? What is it that's different about this model, and what goes along with the name change for how you're thinking about this work going forward?
We're not changing, we're expanding, or—what we call it—going deeper into our work. Now we realize that Learning for Justice needs an integrated approach. It's not just educators, we have to go outside of the classroom. We want to expand our work using a socio-political context that we know schools exist within communities. We know parents are seeing children in schools. We know that educators live within the community. 
We have to be real about what's happening, and being real about education doesn't happen in a silo. It's not a separate conversation. Children don't come in pieces and people don't come in pieces. If we're going to really be serious about addressing justice issues and trying to address changing systems, we have to also expand our work outside the classroom and into the community. We have engaged caregivers now, and share what families need to know about what justice. We're creating this relationship where we're all learning together. We understand that in order for us to understand what justice is, we're learning with parents, and with educators and community. We're learning side-by-side, face to face, community to community. We all understand what justice means, and we can address justice together as a collective voice and a collective force of action.
I love that you said that this is not a change. This is an evolution. And evolution is something that needs to happen as you're thinking about the world we live in right now. Can you talk a little bit more about how the current state of the country really influenced the brand changes? How did you get to this point of taking more of a comprehensive approach?
Our team is in tune with what's happening in the world. We have our editorial team, a teaching and learning team, and a good outreach and training team that are always staying in touch with what teachers are saying on the ground. I appreciate that type of pulse on what's happening because it helps us shape real life conversations. We can't teach and learn together if we're just going to bring in old material. 
Right now, if you go on our website, we have something called "The Moment," which is focused on pandemic pedagogy. That's the type of responsiveness that's happening within our team, making sure that we are continuing to stay with the racial reckoning of the country, and we're continuing to stay relevant to the pandemic and the public health crisis we're facing now. They understand the socio-political context of what's happening and how it looks within education. But they also make connections to what it's looking like in the community, with parents, young people, and young activists. Our work is such a mirror of what is already happening. We're staying right on text with it. We're staying to keep it on course with what the world is doing.
Sign up for OnBrand
Our weekly digest featuring ideas on the future of brand.
Do you feel like your audience has now changed for this program and who you're trying to reach, because you are evolving and expanding?
I think it's just like a big family reunion, the more people the better. We appreciate what our educators have taught us. They taught us that this is possible. Educators use our materials and go into classrooms, and now we have school districts and schools who are now using our materials, so we know that model works. Now we just want to say: let's go a little further because they can't do it alone. We want to build partnerships. 
It's just a paradigm shift. It is a shift of our audience, but it just opens the audience up. We keep our base of educators and we keep talking about education and equity. Education, and equity leads us to larger conversations. You wonder why this is happening at a school or why scores are a certain way, or why children are learning a certain way. We have to now open the conversation up and say, "Well, this is what's happening at home," and "This is what families need." It's what's happening in a larger community context. That's why I think the education piece is such a great foundation for us to build from, and just allows us to expand the conversation more, dig a little deeper, and keep going until we get to the true root causes of how we can really dismantle a system of injustice.
A lot of what you're saying is really thinking about the people that are doing this work and working towards fighting injustice every day.
It's the bus driver, the janitor, it's the corner store person. We need everybody in your space, we need everybody to stand up and hold posts in this type of work.
I read an article on your website where a woman was reflecting on the harm she experienced when her educators ignored Black History Month. I'm curious to know how you think Learning for Justice can help move the conversation and motivate others to ensure that Black history is honored throughout the year. 
I can give a shout out to the writer, Coshandra Dillard. She's one of our brilliant senior writers. She wrote about remembering when she was in high school. She didn't have a voice or space to talk about Black history. Coshandra has gone on to create a series: "How do you teach Black history?" She's also covered trauma of Black students when they don't understand that history or are not allowed to learn at a space around history or just around anti-bias anti-racist education. 
We think about trauma and we think about history all-in-one. We have our expert educators to call out that type of dismissive attitude or even wrong teaching that is either incorrect or trivializing the history of Black people in this country. One of our expert educator scholars calls this a form of racial trauma, and a form of racial trauma which is curriculum violence. You have to be clear. You are creating more trauma in the lives of young people when you do this, as Coshandra shared in her own article on her own life years later, after high school. 
We have the "Teaching Hard History" podcast that's led by historian and educator Hassan Jeffries, and a whole team of educators and historians and experts, around how you teach these hard topics and giving teachers the resources to do so. The cool thing about our latest framework is that it goes from K-5 and 6-12. It's development appropriate. It is nice, good and comfortable, but a strong and real and authentic way of talking about history. 
We want to take our history, Black history—as well as other ethnicities and cultures—and make a shared history. Let's talk about this history, the story of this nation, of this world, and of this is the movement of social justice. And not just in one month of the year. This is the story we try to present now, particularly through "Teaching Hard History," through our short articles, which you can read from Coshandra and our other writers as well. But you need to teach how to teach and to share a story and uplift different cultures and different ethnicities and different voices and that type of storytelling process. We give teachers the resources to do so.
That's such a good point. When we're talking to our children about Black history, it goes beyond talking to just one culture. It's teaching and understanding and learning about justice for everyone. If we can do this work, and we can start within our communities, and with our children, just imagine what the impact will be for our future.
Absolutely.
Well, thank you so much, Jalaya. Any final things you want to share or anything that you'd like to leave us off with?
I'm thinking about how you talk about PTA. I always think about how parents were marching with their children this past summer, or—you've probably had this experience—you're reading to share a book with your daughter or your son or your child. That learning process is something that we could create meaningful relationships across the board and meaningful ways of really building informed and conscious constituents who are ready to take their own power. They can take this world in the direction they should be moving towards. When we see that shared learning process, I just think of parents and students and teachers and everyone just around a table, doing the same work together and getting on the same team. 
I love that it's the connection. Our children just bring so much love to our lives and just imagine what we could do if we can bring that to each other. I thank you so much for sharing that and thank you for speaking with me and pleasure getting to know you and to know more about Learning for Justice.
Thank you.