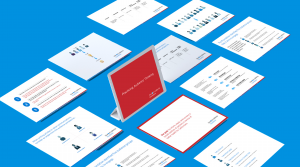 Blue Shield of California Foundation
Making health equity a reality in California.
Audience research, audience-first communications playbook, newsletter product, editorial campaign, cross-functional workshops, change management
THE CHALLENGE
Maintaining good health should be attainable for everyone. However, systematic differences prevent entire communities from achieving better health. Blue Shield of California Foundation seeks to address the root causes of  health disparities and domestic violence: gender and economic inequity, and racism. To address the factors that lead to poor health, it needed to shift the conversation about solutions from intervention to prevention.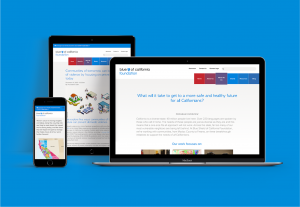 THE ASK
Blue Shield of California Foundation needed help moving the conversation forward about the systemic and structural issues impacting the health of Californians. This included tackling complex topics including domestic violence across generations and strengthening economic security into more accessible terms and actionable insights.
THE EVOLUTION
To transform Blue Shield of California Foundation's efforts into actionable content that met its audience needs, we knew it needed a more accessible approach. To that end, it was critical to highlight the foundation's messages around systems change, improving lives, and bringing to light the underlying causes of health inequity in a way that would rally all Californians—from frontline workers, and policymakers to families. That meant telling compelling stories about the lives impacted by barriers to health. To do this, our approach was centered around combining powerful data with personal stories to illustrate what was really happening in California's communities. These stories created an easier entry point to a sustainable conversation on what it will take to create a more equitable future.
Once we had clear messages and a communications approach, we worked side by side with Blue Shield of California Foundation to strengthen its presence across all digital platforms. We developed a newsletter product, published stories on health inequity, and  revamped an approach to analytics and content distribution to ensure content reached the right audience at the right time.
THE RESULTS
Blue Shield of California Foundation's evolution towards an audience-first approach has expanded its external presence and helped to connect and mobilize groups working toward more equitable health in California. This evolution has enhanced collaboration internally, too—research, programmatic, and marketing teams are now working together to provide audiences with more engaging stories and strengthen the way they interact with the world.