Insipher
A data insights startup looks for a new brand to stand out in the crowd.
Strategy |
Branding |
Design
The
Challenge
Big data is a field full of claims of innovation. How does a startup that's truly unique differentiate itself?
The
Journey
Create and launch a brand that positions Insipher as a category-breaking, revolutionary platform for its customers.
The
Solution
Brand positioning
New company name and accompanying brand messages
Brand Identity
Go-to market strategy for new brand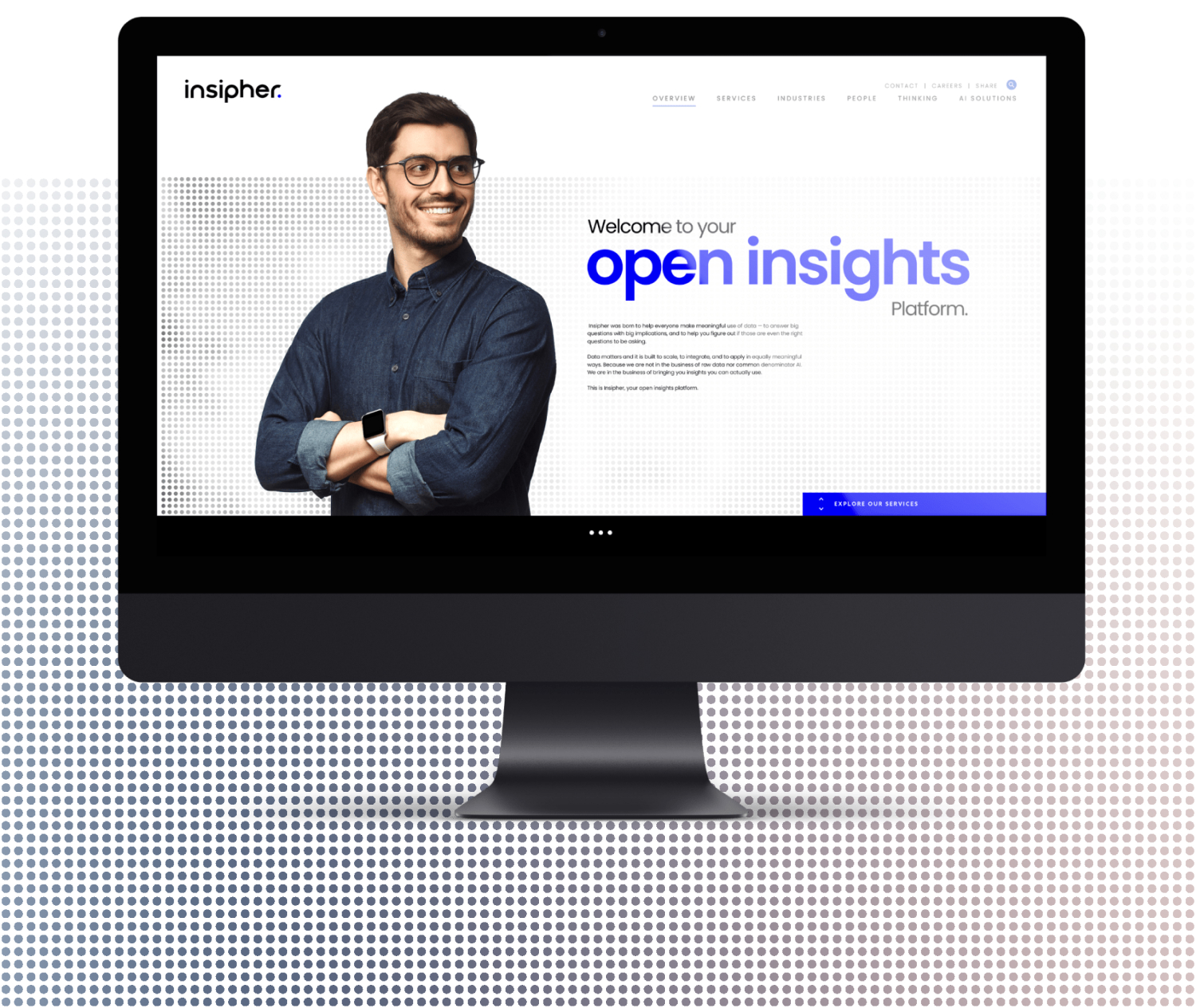 Creating a meaningful brand for a company that finds meaning in big data
Hundreds of companies have entered the big data market over the past two decades, promising to harness the troves and troves of data that industries and organizations now have at their disposal. Without a handle on all these data, these companies say, leaders can't make the best decisions and will fall behind.
The field of "big data" is as opaque as it is crowded. How exactly do these big data software solutions work? It's hard to explain, especially in a way that's different from how everyone else in "big data" explains it. That's the challenge that a startup formerly known as "Data Factory" (more on the name later) brought to us.
Their software didn't just collect more data for their customer organizations. It helped those customers make sense of a web of data that otherwise didn't seem connected. After some initial success and investments, they wanted to take the company to the next level and needed a sharp and distinct new brand to bring to the market—a very, very crowded market.
Building a new brand from a refined value proposition
We started by reviewing the branding of as many big data companies as we could, to see how they were positioning themselves in relation to our client. We spoke to our client's leaders and potential customers to understand what, exactly, they do that's so innovative.
Compared to everyone else, what immediately jumped out about our client is how they take tons of different data sources from their customers' organizations and find trends within them, using proprietary algorithms and machine learning. Most of their competitors focused on mining individual data sources and presenting them back to the organization. Our client was finding insight in a vast sea of data. And their software was self-service for clients, which meant that using it didn't require a lot of extra customization and guidance—and the hidden costs and complications that often come with it.
We all agreed "Data Factory" wasn't the right name for the company. It sounded like a product where workers toil to make sense of the data mess. So, using the insights from our research, we went through a naming and brand messaging process.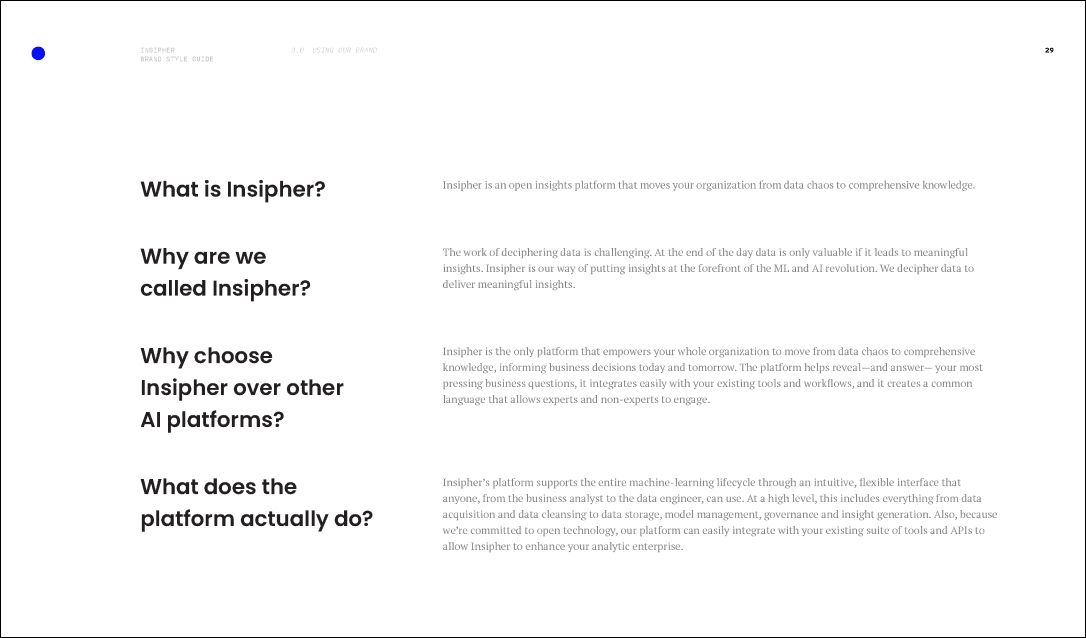 "Data Factory" becomes "Insipher"
After many iterations, we landed on "Insipher"—inspired by the client's focus on swiftly and easily moving companies from data chaos to incisive insights. The name was meant to capture the personality of the brand itself—sharp, functional, modern. And it helped move the client away from a crowded competitive space, dense with data-led and AI-led verbiage. Our strategy and design teams worked side by side to develop a visual identity that supported the new name and positioning. To stay close to brand personality, the visual identity used clean lines, ample negative space, and a minimal color palette.
Insipher, which has since been acquired by Immuta, subsequently engaged Long Dash to develop go-to-market digital and print collateral as well as merchandise design to express its branding across multiple facets of the brand experience. We also crafted the product design for Insipher's platform prototype. Lastly, we created a marketing strategy designed to connect Insipher with key audiences: the business analyst, the executive, the data scientist and data engineer. The strategy included editorial themes that would best communicate the value of the brand in a way that would appeal to each of these audiences, and it also included channel recommendations and prioritization to help the client roll the brand out over time.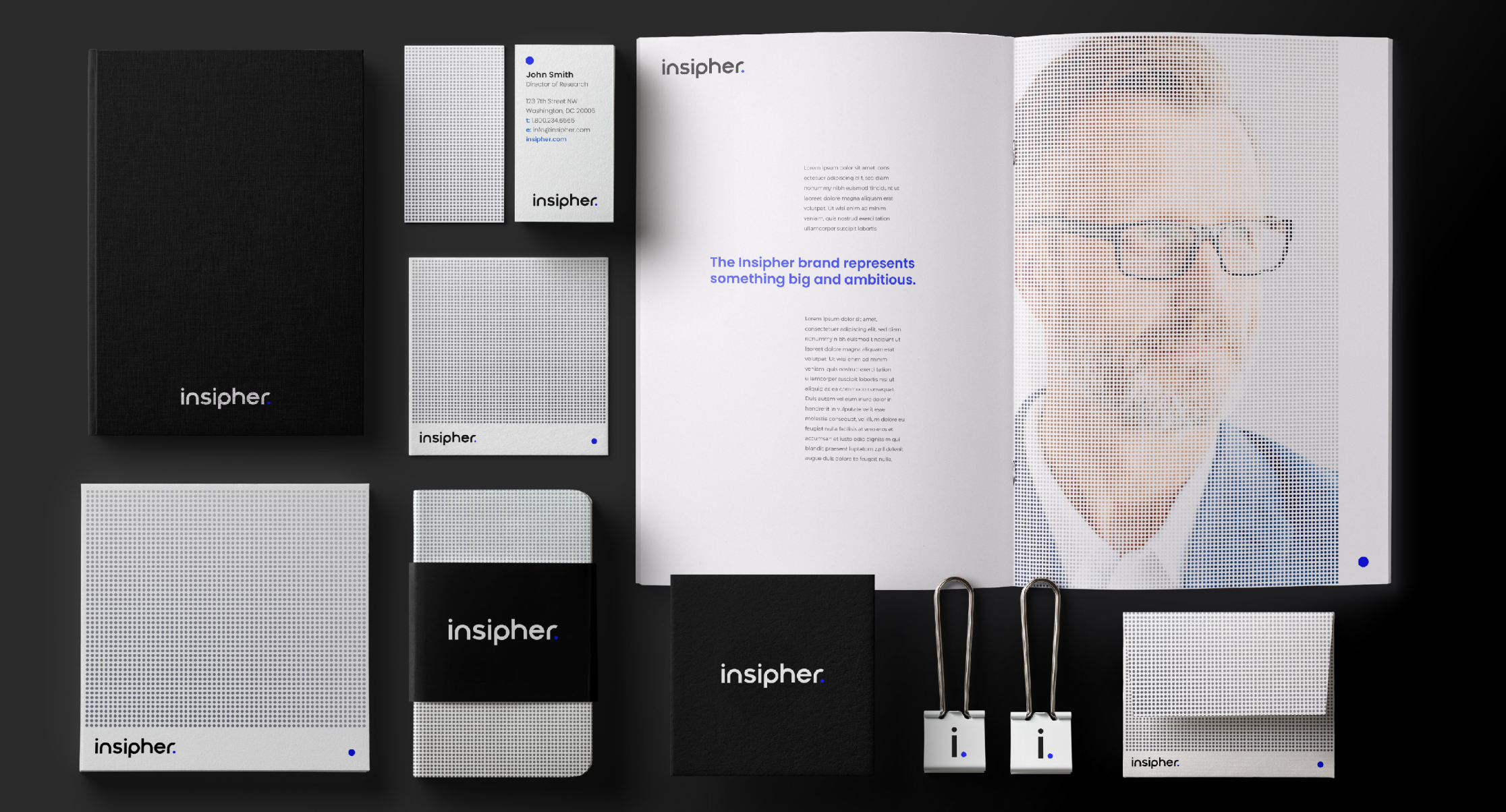 Without the Long Dash team we would not be positioned the way we are today. The team did a phenomenal job to assist establishing our startup by starting with our mission and core values and ensuring that our brand promise comes through every piece of work that we produce. From the evolution of our brand to the user experience design, Long Dash accelerated our time to market and provided us the professional excellence that we needed to distinguish ourselves in a crowded marketplace.
David Cunningham, CEO, ‎Insipher