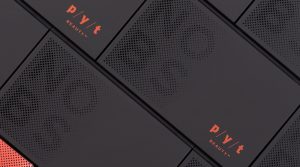 P/Y/T Beauty
A clean beauty brand launches to stand out in a crowded marketplace.
Brand positioning, visual identity, e-commerce experience design, go-to-market strategy, ad creative, marketing design, CRM strategy
THE CHALLENGE
When P/Y/T Beauty was preparing to launch their brand, they had a great product, but needed assistance with positioning and differentiating it in the crowded beauty market. Collectively, we knew great products weren't enough—P/Y/T needed to stand out to rise above the noise.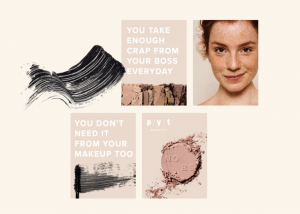 THE ASK
While the original ask was to help P/Y/T Beauty redesign their e-commerce experience, we realized we needed to start with brand positioning so we could build from a strong foundation.
THE EVOLUTION
We conducted primary and secondary research to uncover unmet consumer needs and opportunistic market insights. We found consumers wanted makeup from a brand that would make and market its products with integrity.
We coupled our findings with P/Y/T Beauty's commitment to clean beauty to drive distinct and fresh brand positioning: Beauty that sets you free. P/Y/T Beauty would tell it straight to its customers and free them from the trappings and harsh chemicals of the beauty category.
We translated this brand positioning into a brand voice, visual identity, content strategy, and redesigned e-commerce website. We also designed all marketing materials, including digital ads, social content, CRM, investor decks, retailer pitches, and in-store display collateral.
THE RESULTS
P/Y/T Beauty is rapidly growing due to their successful direct-to-consumer business and rapidly expanding retail distribution.
7

major retailers—including Amazon, Macy's, Target, and Ulta Beauty—now carry P/Y/T Beauty products